Our Spring Session begins in January now it's a great time to schedule a visit! Contact us for more information.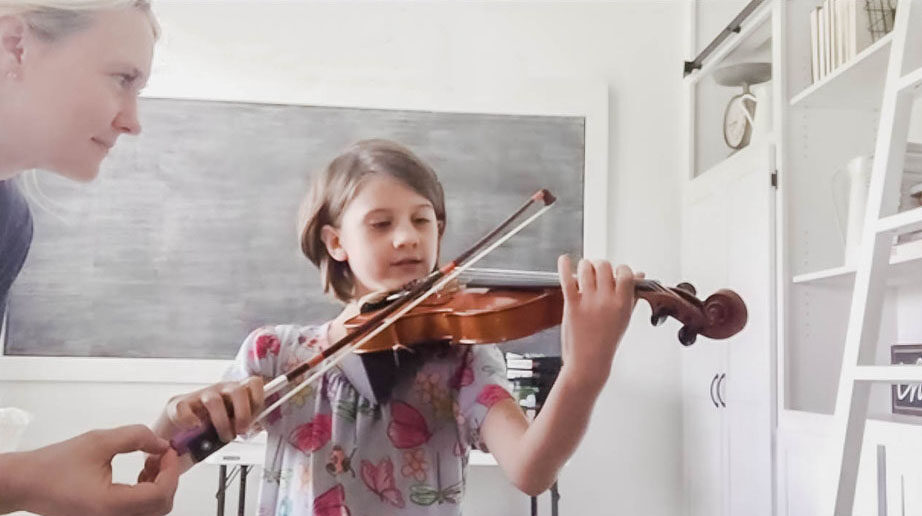 Developing great minds and hearts through the learning and appreciation of music
Holiday Concert Dress Rehearsal
North Presbyterian Church
5:30pm - 7:30pm
Holiday Concert #1
North Presbyterian Church
A Personalized Learning Experience
We tailor the learning process to meet the individual needs and learning styles of each child. We aim to create an engaging and effective learning environment by allowing each child to learn at their own pace.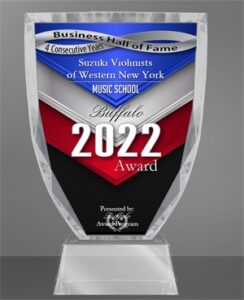 Why is the Suzuki Violinists of WNY the best studio in the area for children to learn to play?
First, our teachers are not only active performers but most importantly for your child, they are highly trained educators certified by the Suzuki Association of the Americas.  Our team of teachers has the highest combined years of teaching experience in WNY, and are committed to being lifelong learners themselves. We're proud to say that we even teach other teachers around the world!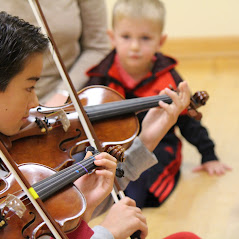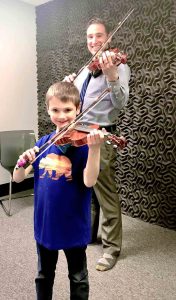 Our Parent Training Program is designed to equip parents with the knowledge they need to support their child's music education at home. We strive to establish strong partnerships with parents so that we can create the best possible learning journey for children under the age of nine. Let's work together to prepare our young learners for the exciting journey ahead!
Watch the video below for more information on our enrollment process. 
Beth Walkowicz
2023-05-17
I feel so lucky to have Eloisa and SVWNY as part of our familys' life. In the two years we've had the pleasure of learning from her, I've seen Eloisa handle every side of my daughter: When she has been reluctant to practice, Eloisa has re-inspired her. When she has been fixated on one aspect of violin or music, Eloisa has embraced where she is and expanded that interest. When she's been distracted or ornery or tired or excited, Eloisa has channeled what she can. Most importantly, my now-eight-year-old has left every lesson feeling some amount of pride, and some amount of enthusiasm and optimism. My son is starting lessons next week, and I'm so grateful that we landed where we did.
This is the best violin studio in WNY, I would recommend it to anyone who wants their child to learn violin!
Suzuki Violinists of Western New York is the most methodical violin school you can ever imagine and probably the best in Buffalo. Ms. Eloisa is an outstanding teacher and makes it easy for your kids to learn. She focuses a lot on the fundamentals and gets the parents involved which makes violin an enjoyable activity for the entire family. I completely recommend it for your kids if your kid is serious about the violin.
Great program - very happy with Mr. Evan for his patience and guidance for the past few years with my daughter. Glad to see her grown through her journey playing violin.
My daugher has been with Suzuki Violinists of WNY for the past four years, and she has grown so much! Both Ms. Eloisa and Mr. Evan are excellent teachers who care about the students. Each child has a chance to learn and grow at their own pace and perform with all ages and skill levels. The experiences they have studying and playing together can not be matched in any other setting. Definitely 5 stars!
We love it here! After several calls around town, this was the only school that would start classes for my 5 year old. There is not pressure to be perfect; each student is encouraged to learn at his or her own pace. All students participate in recitals, which is a great confidence builder. I highly recommend SVWNY if you have a child interest in learning violin.
Barbara Strother
2023-03-21
We have been a part of the family at Suzuki Violinists of WNY for 8 years and have had an outstanding experience. Ms. Eloisa is an outstanding teacher who truly cares about her students. Her approach to teaching the violin goes beyond learning to play an instrument. She encourages student accountability, honesty and provides opportunities for students to volunteer and give back. Highly recommend!
Elizabeth Coburn
2023-03-18
Eloisa displays the gift of both challenging and encouraging my daughter as she learns the viola. We love SVWNY!
We love all the teachers. Wonderful group of children and parents!
My daughter has been taking lessons from Eloisa for the past 10 years. Eloisa is an amazing teacher. Always positive, patient and nurturing; always seems to have an answer to any difficulty my daughter has encountered. Not only has Eloisa taught my daughter violin, she's taught her character as well - responsibility, compassion, determination, leadership, courage...